Congratulations to our graduating High School Seniors!  More than $1 million in scholarships were awarded for 2022.
Serving the community since 1951 and focusing on helping make our community a better place to live, work and play.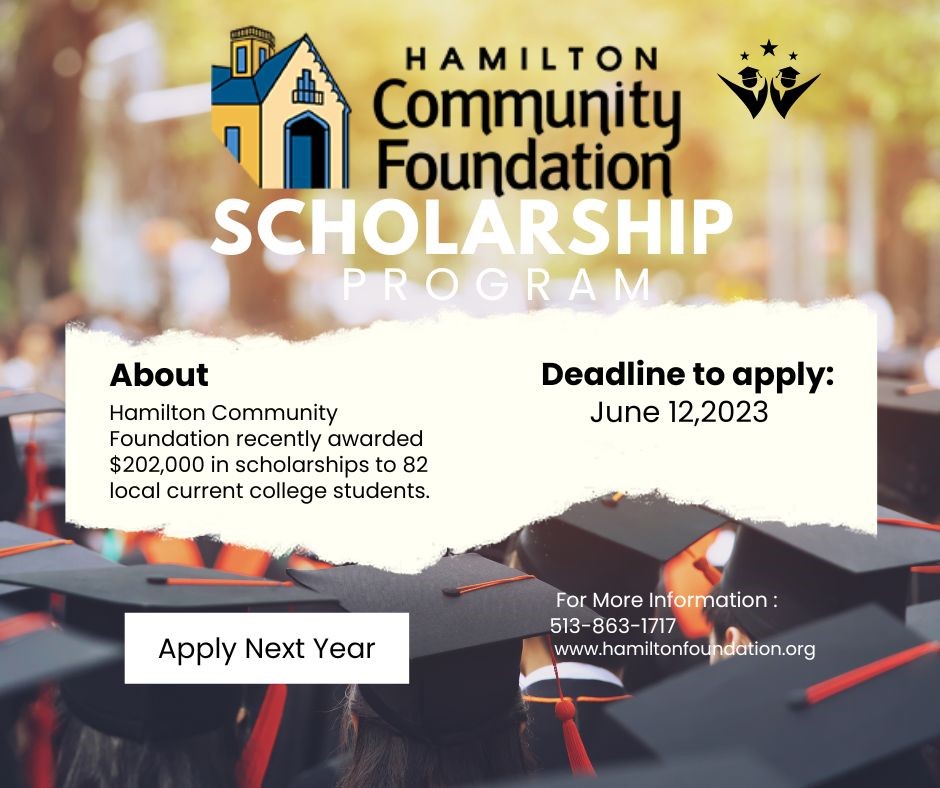 HAMILTON, OHIO – August 3, 2022 -- The Hamilton Community Foundation recently awarded $202,000 in scholarships to 82 local current college students. These annual scholarships assist with college education beyond
read more …
FAIRFIELD, OHIO – July 18, 2022 -- The board of trustees of the Fairfield Community Foundation announce the affiliation with the Hamilton Community Foundation effective July 1, 2022. This affiliation will enhance
read more …
Friends of the Chrisholm Fund: Preserving History
The Friends of Chrisholm Historic Farmstead established an organizational endowment fund at the Foundation in 2014.  The fund was started in conjunction with the 20th Anniversary of the founding of the Friends of Chrisholm Historic Farmstead nonprofit organization and the 200th Anniversary of the arrival of the Amish to Butler County. Learn more about Friends of Chrisholm...
S.D. Berry Family Fund
Steve Berry, PhD, is a Chicago native who moved his family to Oxford in 1979 from Southern California.  In 1988, the family moved again, this time from Oxford to Hamilton.  As he moves into retirement, Steve has time to explore what Hamilton has to offer, and think about ways of giving back. That desire led he and his wife, Cathy, to begin the S.D. Berry Family Fund at the Hamilton Community Foundation. Read more about the Berrys...