2023 David L Belew Legacy Award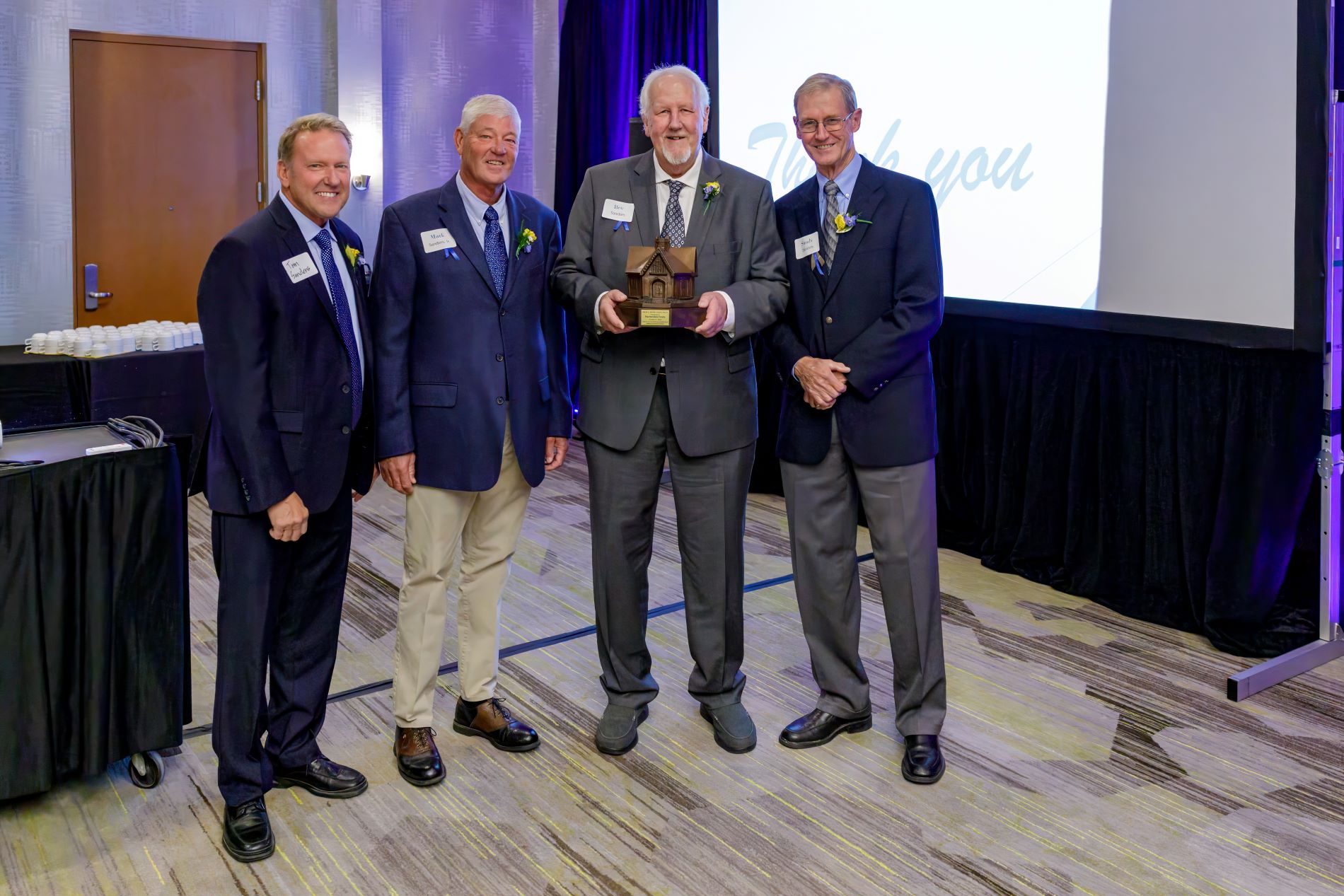 The Sanders Family Receives 2023 David L Belew Legacy Award
David L Belew is very well known for the substantial contributions he's made to the Hamilton community. As the inspiration for and first recipient of the David L Belew Legacy Award, David Belew personifies giving back, lifting others up and contributing in positive ways to the community. Ever since that first award in 2010 a new person/persons are recognized at the Annual Meeting each year.
We are pleased to announce that the recipient of the 2023 David L Belew Legacy Award is the Sanders Family. Accepting the award at the Annual Meeting were Michael B Sanders, Mark L Sanders, Thomas A Sanders and Herman R "Sandy" Sanders.
The Sanders Family is a perfect example of generational philanthropy. You can't simply choose one member of the family to recognize because they all have left their mark on the community in one way or another.
With four generations at the helm of Butler Lumber Company and in partnership with Peter Kurtz, the Sanders have shaped the architectural landscape of Hamilton. They have created neighborhoods that countless families are proud to call home.
But their pursuit of community betterment didn't stop at business. Herman L Sanders laid the groundwork for community leadership via City Council. The Sanders Family's service has spanned various boards and organizations with Bud, Mike, Mary Ann, Sandy and Thomas all playing significant roles in shapi8ng our community through their diverse involvement.
Beyond their leadership, the Sanders Family is known for their generous spirit, evident in the donation of land for the creation of the Optimist Club and Sanders Park. Their legacy of giving is further exemplified by the significant roles they've played on the Foundation Board.
The family has established multiple charitable funds with the Foundation, aimed at supporting education in the Hamilton community. These funds are a testament to the Sanders Family's devotion to making a lasting impact and ensuring the continued well-being of our community.
In honoring the Sanders Family with the David L. Belew Legacy Award, we are not just recognizing their historic and ongoing contributions. We are celebrating a family whose dedication, service, and generosity have left an indelible mark on Hamilton. The Sanders Family exemplifies the spirit of community building, embodying a passion for making Hamilton a place of opportunity, growth, and unity.