4th of July Parade & Celebration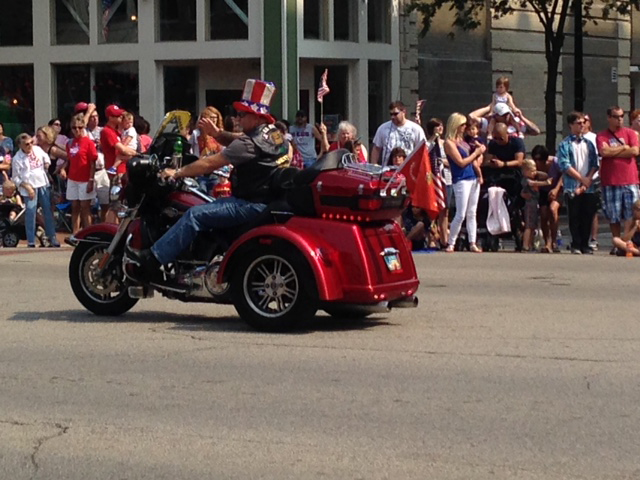 Hamilton's iconic 4th of July celebration is almost here! It is sponsored the Michael J. Colligan Fund of the Hamilton Community Foundation and the 4th of July committee.
This year's theme is Celebrating Hamilton's History with the Arts.
The parade kicks off events Monday, July 4 at 10 a.m. To register to participate in 4th of July parade, use this form: 2016 Parade Registration
At that time, you can also enjoy A Taste of Hamilton and the Hamilton Concert Band at the Courthouse Bandshell.
The day continues with a variety of activities from 11 a.m. to 4 p.m., including open houses at the Monument, Heritage Hall and the Butler County Historical Museum as well as a variety of music. The evening brings music at RiversEDGE, topped off by Rozzi's Famous Fireworks Extravaganza at 10 p.m. downtown.