Harry T Wilks Hamilton Celebrates Education Honors Local Educators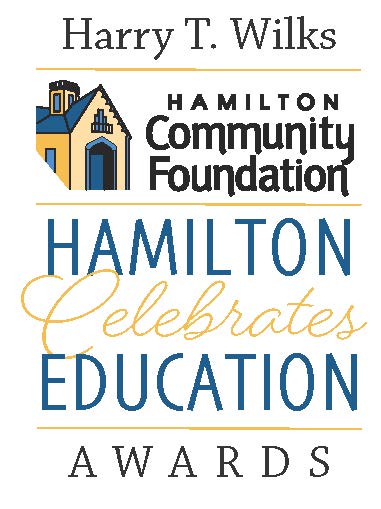 19 Educators to Be Honored for Excellence in Education
Harry T. Wilks Hamilton Celebrates Education event scheduled for October 18
Hamilton, OH – Thanks to the generosity of the Harry T Wilks Foundation, 19 local educators will be recognized at the 21st Annual Harry T. Wilks Hamilton Celebrates Education event on Wednesday, October 18 at the Courtyard by the Marriott in downtown Hamilton.
"Mr. Wilks created a legacy of honoring education," says Katie Braswell, Vice President of the Hamilton Community Foundation and member of the HCF Education Committee. "And we are proud to continue that legacy by recognizing deserving educators, with the support of the Harry T. Wilks Foundation."
19 area schools have nominated someone from their campus to be recognized, including teachers, counselors and custodians. All 19 honorees will receive a $1,000 grant from the Hamilton Community Foundation to be used in their classroom or at their school. In addition, each will receive a custom made picture frame made by artists at InsideOut Studio.
"We're very pleased to recognize so many outstanding educators once again this year," says Braswell. "Carrying on the tradition of the late Mr. Wilks and his tremendous generosity to the community and to local education is something we're proud to do."
Local schools are asked to consider the daily impact their nominee has on students, community and the school and provide examples of innovation and leadership.
"Each year we are impressed by the caliber of educators in our local schools," says Braswell, "and this year is no different."

The 2023 "Hamilton Celebrates Education" Educators of Excellence are:
· Elijah Balsbaugh, Intervention Specialist at Bridgeport Elementary School
· Colleen Brewer, English Language Learner Teacher at The Miami School
· Kelsey Brooks, Math Teacher at Garfield Middle School
· Amy Butterfield, English as a Second Language Teacher at Highland Elementary School
· Michele Campbell, Third Grade Teacher at Queen of Peace School
· Steve Connaughton, English as a Second Language Teacher at Crawford Woods Elementary School
· Katy Cook, Instructional Coach at Linden Elementary School
· Emily Fontaine, First Grade Teacher at St. Ann Catholic School
· Mme. Christina French, Science & Language Arts Teacher at Immanuel Lutheran School
· Debbie Gleason, Custodian at St. Peter in Chains School
· Sarah Graf-Philpot, Intervention Specialist at St. Joseph Consolidated School
· Steve Heckman, Social Studies Teacher at Hamilton High School Main Campus
· Tina Mazzeo, Title 1 Teacher at Brookwood Elementary School
· Laura McFarland, Counselor at Stephen T. Badin High School
· Eryn McNabb, Intervention Specialist at Hamilton High School Freshman Campus
· James Platt, Custodian at Ridgeway Elementary School
· Roberta Smiley, Kindergarten Teacher at Riverview Elementary School
· Gaby Tagliamonte, Math Teacher at Wilson Middle School
· Brandi Taulbee, Kindergarten Teacher at Fairwood Elementary School
The event will include student musical entertainment by students from Hamilton and Badin high schools.
Harry T. Wilks, a local attorney and benefactor, passed away in March 2014 at the age of 89. A 1943 graduate of Hamilton High School, Mr. Wilks was a longtime donor and supporter of charitable causes in the community. Having a lifelong belief in the importance of education, Mr. Wilks established a fund at the Foundation to provide program grants and honor dedicated educators. A tireless supporter of the arts, Mr. Wilks brought international recognition to the community by establishing Pyramid Hill Sculpture Park.
Founded in 1951, The Hamilton Community Foundation (HCF) has the largest collective impact on the quality of life in Hamilton, Ohio. By professionally managing more than 1,000 individual, family and corporate funds, as well as nonprofit agency endowments, the Foundation awards more than $5 million in grants and scholarships annually. HCF works to address new and emerging issues of community concern, while remaining focused on health and social issues, education and community revitalization. As the largest community foundation in Butler County, HCF is a public charity with $140 million in assets.