Karen and Jack Whalen receive David L. Belew Legacy Award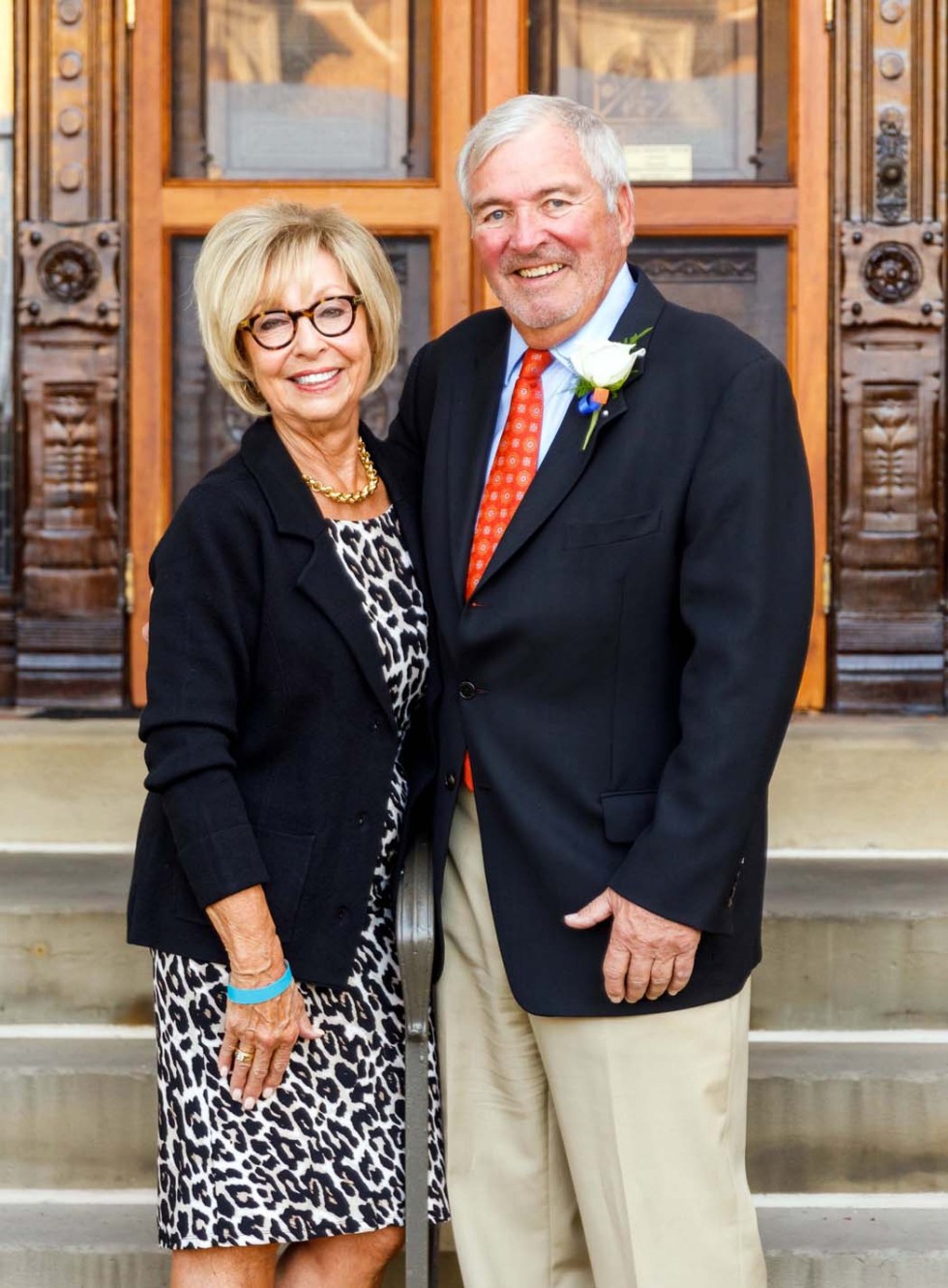 The David L. Belew Legacy Award is given annually by the Hamilton Community Foundation to an individual or family to recognize significant contributions of time, talent, and/or treasure for the benefit of the greater Hamilton community and the Hamilton Community Foundation. It is our honor this year to present to Karen and Jack Whalen the Legacy Award.
Karen was born and raised in Hamilton. After a career in county government, Karen worked for several nonprofit agencies in the Greater Hamilton area. Through the years Karen has played a key role in founding many important programs & initiatives including Heritage Hall Museum, the Butler County History Collaborative, and The Women's Fund at the Hamilton Community Foundation. Karen is passionate about historic preservation and serves as past president and active board member of Historic Hamilton, an active member of Architectural Design Review Board, and the Michael J. Colligan Fund of the Hamilton Community Foundation.
Jack, originally from Rochester New York, had a successful 42 year career in financial services, retiring as Manager of the Cincinnati office of Morgan Stanley. Jack has a long history of service to the community and the Community Foundation. He has taken a leadership role in a number of community organizations and projects. Jack served on the Foundation Board from 1985-1993 and was Board President in 1992 and 1993. Jack is currently a member of the Development Committee and serves as chair of the Investment Committee, a role he has held for many, many years.
For their numerous contributions to the community and to the Hamilton Community Foundation we are most grateful. We are pleased to honor Karen and Jack Whalen with the David L. Belew Legacy award.