TAP Scholarship Awards first young professionals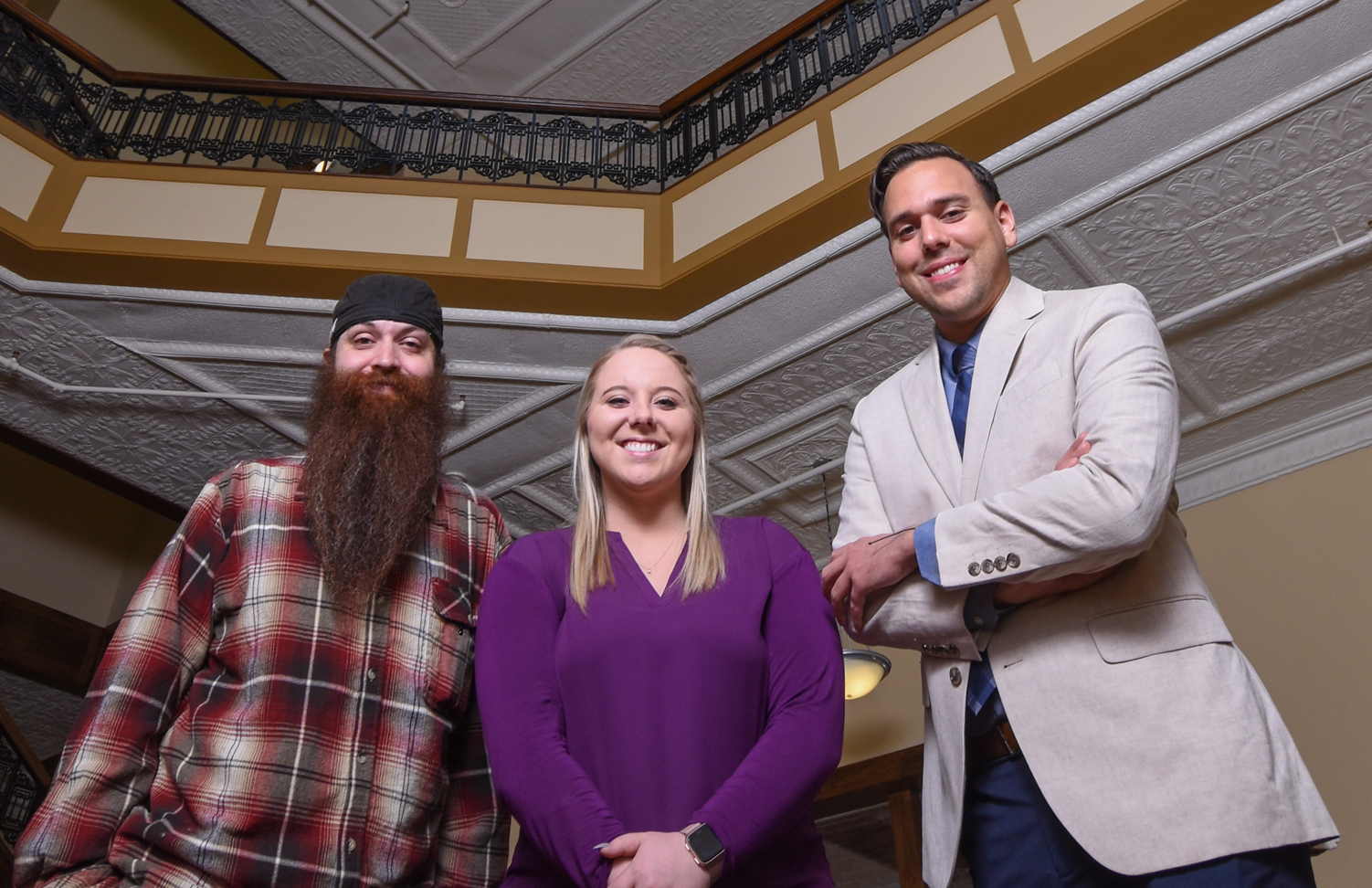 Samantha Wyatt says people are astonished when she tells them she has a scholarship to help pay her student loan debt in exchange for living in the city of Hamilton.
She is one of seven young people so far accepted into the Hamilton Community Foundation's Talent Attraction Program (TAP) Scholarship, designed to bring young professionals to the city. The TAP Scholarship is attracting young talent to the community by helping pay down student debt.
Ken DeMoya moved from Florida to Hamilton to work for Liferay. Through his work, he learned about TAP Scholarship and was one of the first to be accepted. "I think living in downtown Hamilton is a great opportunity because it's very active," DeMoya said. "The community comes alive in summertime unlike any other city where I've lived, and the events along the riverside are so attractive."
Ken especially loves the opportunity to meet many small business owners in the city. "Many small business owners I know go to my church, and it's a small, close-knit community," he said.
Samantha Wyatt is a 6th grade math teacher at Fairwood Elementary in Hamilton. Unlike Ken, she grew up in the Fairfield area and started looking for a place in Hamilton after graduating from the University of Cincinnati. She found out about TAP while exploring opportunities at the Marcum Apartments.
"The Marcum was the right fit for me, and the TAP scholarship was icing on the cake," she said. "I love being close to Marcum Park and the Hamilton Flea, and I'm really excited for my first summer here."
Nick Brehm lived in downtown Cincinnati while managing the Liberty Veterinary Hospital, so he started looking for a new place to live. A friend told him about Hamilton and the TAP Program. "I drove around the different neighborhoods and really loved the Dayton Lane area with its beautiful older homes," he said.
Ken, Samantha and Nick know the feeling experienced by so many young college graduates today – being overwhelmed by student debt. The average debt for TAP students currently is $60,000, and the Foundation is offering them up to $10,000 in financial assistance for a 30-month period.
VIsit the Foundation's website - www.hamiltonfoundation.org/scholarship - TAP Scholarship to learn more about the qualifications.