Youth Impact is Great in 2023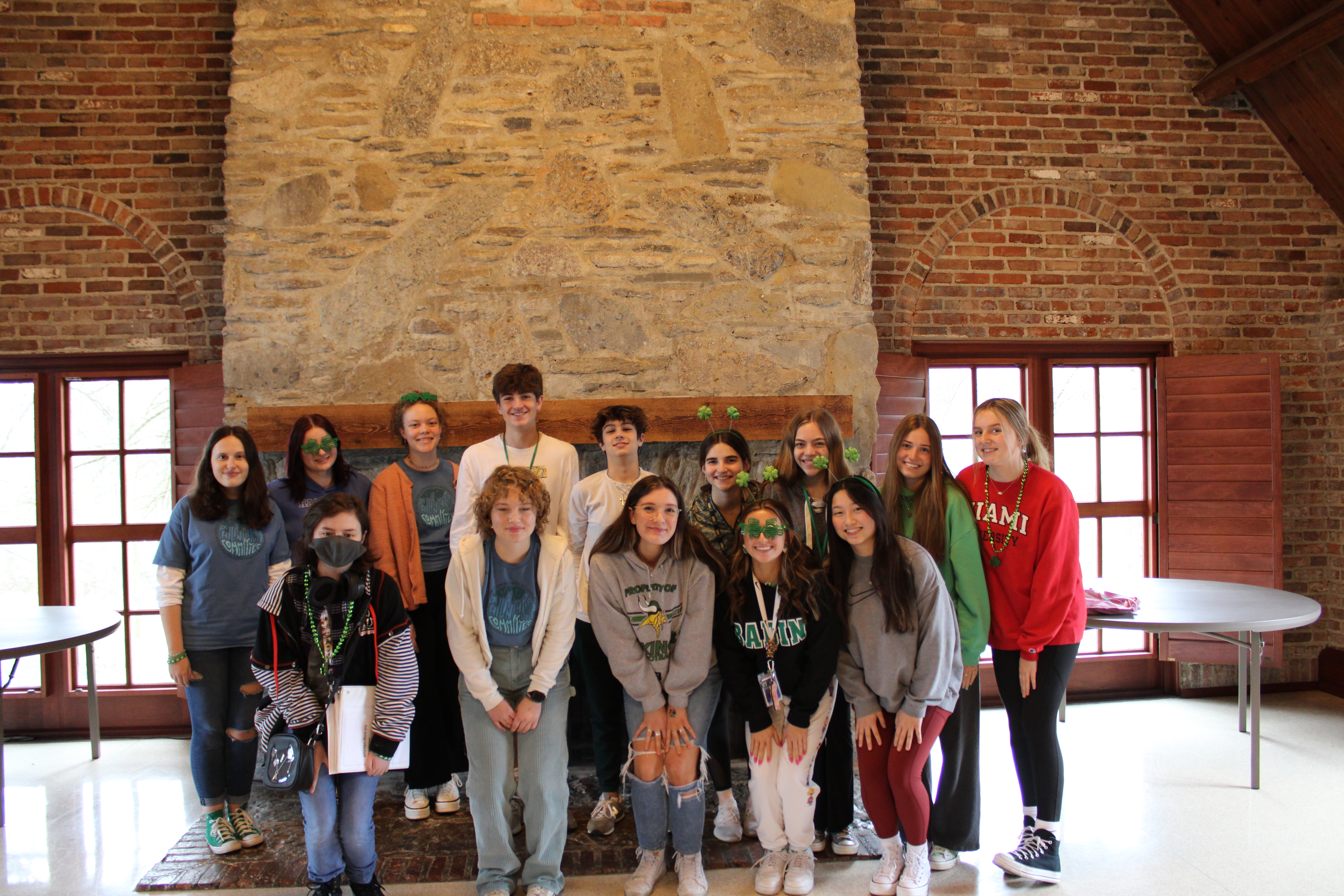 Youth Make Great Impact in Hamilton
Hamilton, OH – It's no great surprise that the youth of the community are doing incredible things. With graduation stories still afloat and details of impressive scholarship numbers, hearing yet another positive youth story shouldn't be surprising.
The Youth Philanthropy Committee of the Hamilton Community Foundation meets monthly throughout the school year to learn about needs in the community. The Committee is comprised of students from grades 9 – 12 from Hamilton, Ross, New Miami and Badin High Schools.  
"It's great to see students from different schools interacting and collaborating with one another," says Katie Braswell, VP of the Hamilton Community Foundation and facilitator of the YPC program.
With the assistance of board member Susan Vaughn, Braswell oversees the monthly meetings and keeps the students on track for learning about needs in the community.
"Susan and I certainly have our responsibilities," says Braswell, "but the students really do the work of planning meetings, recruiting new students and planning volunteer opportunities for the group."
The culmination of each year is the awarding of grants to local organizations serving youth. This is a responsibility the students take very seriously.
"They meet with the organizations who have requested grants and they really come prepared with tough questions about the programs. They know they have a set amount of grant dollars to give, and they want to make the most prudent decisions with the money. They are quite discerning with their questions!" offers Braswell.
2023 Youth Philanthropy Committee grants were awarded as follows for a total of $30,175.
·         Big Brothers Big Sisters of Butler County - $5,000 for mentoring at Riverview Elementary School
·         Fitton Center for Creative Arts - $5,000 for summer camp
·         Girls on the Run - $2,500 for entry fee for local girls to participate.
·         Hamilton Living Water Ministry - $3,275 for summer camp.
·         HOPEfull Pastures Therapeutic Farm - $2, 650 for automatic watering system for livestock.
·         JEE Foods - $5,000 for Miami University Regionals food pantry
·         Ohio State Extension Office - $2,750 for a youth food safety and safe cooking program
·         Parachute:CASA - $1,500 for gift cards for advocates to take clients out during their visits
·         Sleep in Heavenly Peace - $2,500 for supplies to make beds for children who don't have one.
"I'm proud of the students for their preparation for this part of their responsibilities. And by the end of their high school career, they will have granted four times, giving them deep insight into the granting process. We are putting young people into the community who already have a very real understanding of philanthropy," Braswell says.
The Youth Philanthropy Committee has been making an impact for more than 15 years by teaching youth the importance of philanthropy and volunteerism. The YPC is responsible for making funding recommendations for grants from several Funds at the Foundation: Christopher Courtney Memorial Children's Fund, Butler County Children's Home Fund, the Exchange Club Fund, Melvin J and Mary Helen Hauser Memorial Fund, Charles and Elizabeth Heitsman Fund and the Albert Stuhlmueller Memorial Fund.