Fairfield Community Foundation Fund Receives Largest Corporate Contribution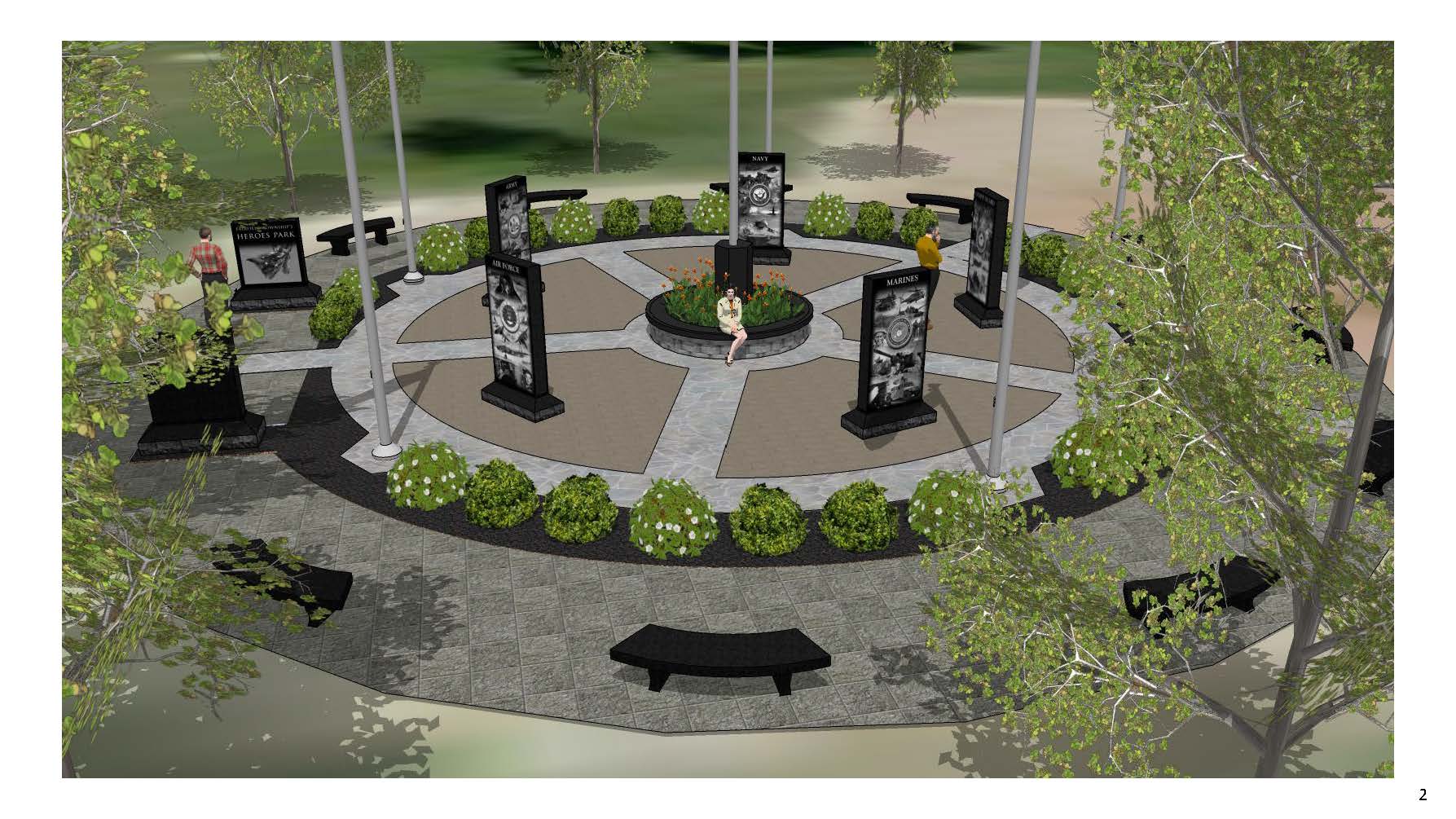 Fairfield Community Foundation Fund Receives Largest Corporate Gift 
Fairfield Twp – December 15, 2022 - Veterans from Fairfield Township or currently living in Fairfield Township are a little bit closer to seeing a monument to their honor in their community. The Fairfield Township Veteran's Memorial project recently received a $10,000 gift from AurGroup Credit Union, their largest corporate donation to date.
"We are so grateful to AurGroup Credit Union for this incredibly generous donation toward our Veterans Memorial project," says Dr. Fred Valerius, spokesperson for the Memorial Committee. "The Veterans Memorial is a labor of love, honor, and respect for the local men and women who have served our country, and we are a step closer to our goal with this gift."
According to Valerius, the Fairfield Township Veteran's Memorial is for the men and women whose service and sacrifice have kept us safe and free and will be a perpetual monument to the soldiers, sailors, Marines, and airmen of Fairfield Township.
"We are proud to be part of the community and this special project," commented Angela Lambert, Chief Development Officer for AurGroup Financial Credit Union. "This memorial is a respectful tribute to our local veterans and a physical reminder to others of the sacrifice so many gave for our freedom."
The Memorial will be in Heroes Park, the southeast quadrant of the Morris and Milliken Roads intersection. The project committee, which includes veterans who served in Vietnam, developed the vision for the conceptual design of the Memorial, which features a circle of granite monuments honoring the United States Navy, Marine Corps, Army, Air Force, and Coast Guard that form a circle around a flagpole heralding the United States flag. 
"It's been gratifying working with Fred on this project," says Katie Braswell, Vice President of the Hamilton Community Foundation. "It's clear this means so much to him and the rest of the committee. We will all celebrate when the Memorial is fully funded."
For information about how to support the Fairfield Township Veterans Memorial, call Fred Valerius at 513-737-3591 or Katie Braswell at 513-863-1717.
The Fairfield Township Veterans Memorial fund is held at the Fairfield Community Foundation, an affiliate of the Hamilton Community Foundation.
Founded in 1951, The Hamilton Community Foundation (HCF) has the largest collective impact on the quality of life in Hamilton, Ohio. By professionally managing more than 1,000 individual, family and corporate funds, as well as nonprofit agency endowments, the Foundation awards more than $5 million in grants and scholarships annually. HCF works to address new and emerging issues of community concern, while remaining focused on health and social issues, education and community revitalization. As the largest community foundation in Butler County, HCF is a public charity with $140 million in assets.