Hometown Hero Banners Program is an Overwhelming Success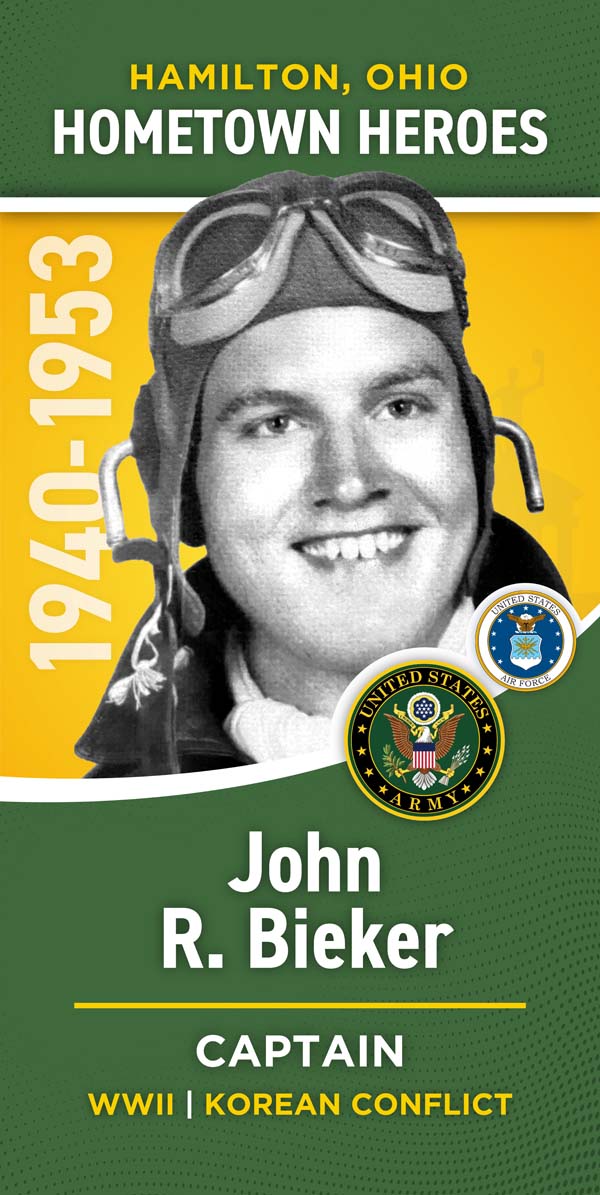 Hometown Hero Banners Program Strikes a Chord with Hamiltonians
The City of Hamilton knows how to show its love for Veterans and current service men and women and the evidence lies in the popularity of the Hometown Hero Banners program.
A committee of eight Hamiltonians, including Jack Whalen and Tim Naab, are spearheading the new program that will honor military personnel with personalized banners. The idea stems from a trip Whalen took, during which he noticed personalized banners honoring local Veterans in a small New York town. He brought the idea back to Hamilton and found great support for implementing the idea here.
The Hometown Hero Banner program is a collaborative effort between the City of Hamilton, the Greater Hamilton Chamber of Commerce and the Hamilton Community Foundation.
"The City of Hamilton, in their work to install our Veterans banners, as well as their commitment to our Veterans has been nothing short of amazing," says Naab. "We are most grateful to all who have contributed to this project."
During the application period of the program people were able to purchase a banner that will feature a picture of the person who served (or is serving), their rank and branch of the military. The banners will hang from Memorial Day to Veteran's Day on Main Street and B Street in Hamilton. After Veterans Day they will be taken down, washed and stored until next year.
According to Whalen and Naab more than 100 banners were purchased, a factor that doesn't particularly surprise either of them.
"The residents of Hamilton have always been proud of and supportive of Veterans and those currently on active duty," says Whalen.
Many of those who purchased banners shared their stories and their appreciation at being able to honor their loved one in this way, a factor that Naab and Whalen say has made this project that much sweeter to organize.
Applications will be accepted again in November for the 2024 Hometown Hero Banners Program.
###