Foundation Impact - A Drive Around Town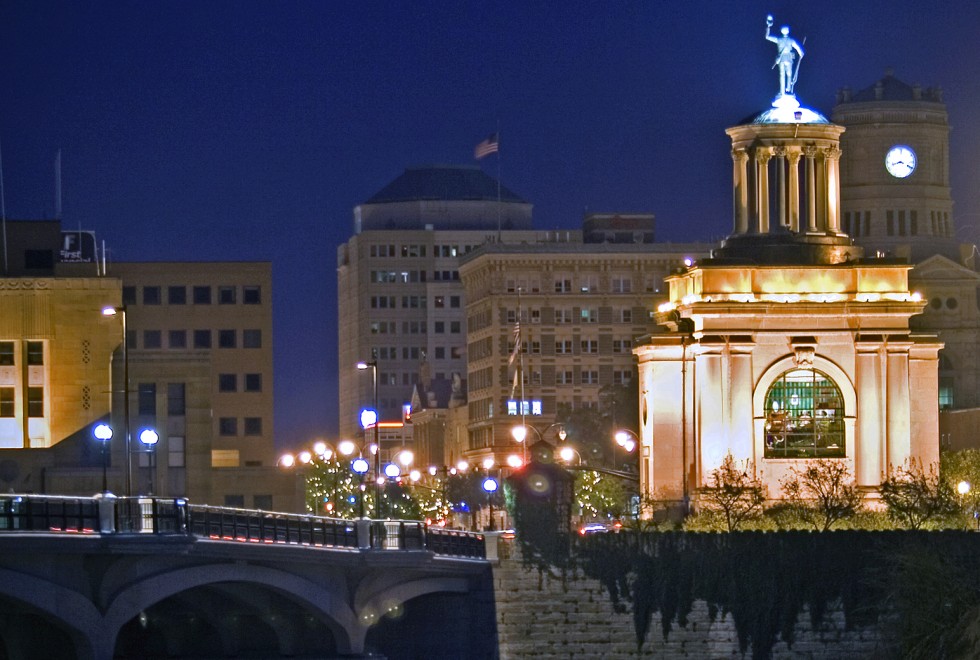 Consider those coming into our city for the first time and exploring -- the Foundation's impact can be seen throughout the community.
Those entering the city on westbound Route 129 are welcomed by the large Hamilton sign and the substantial landscaping, a gift the Foundation made to the community when it celebrated its 50th anniversary.
Travelers crossing route 4 into the City experience improved aesthetics and smoother traffic flow, thanks to our City's new East High corridor.  This City of Hamilton project was started after a study funded by a Foundation donor identified the need and a solution to the look and functionality of City's main entrance. 
In Hamilton's downtown business district, there is more evidence of the Foundation's impactful projects:
The Mercantile Lofts
Artspace
Miami University Center for Civic Engagement
Historic gazebo on the Courthouse lawn
Former Elder Beerman building at 150 High Street
On the left, visitors see:
Hamilton Visitors Center
Soldiers, Sailors and Pioneers Monument
Restoration of the Historic Log Cabin
The Fitton Center for Creative Arts
On the right, visitors see:
Lentil Park
The Courtyard by Marriott
The Bikeway extension
RiversEdge Amphitheater
Marcum Park
Armstead Park is just across the bridge.  A little further north you will find Fort Hamilton Hospital, Hamilton High School, West Side Little League and Jim Grimm Park – these have all benefited from the Hamilton Community Foundation's strategic planning and resources.
However, the initiatives that cannot be easily seen may actually make the most impact on Hamilton residents:
The young person beginning preschool because of our Start Ready program.
The family receiving emergency assistance because of the Foundation's support of the Open Door Food Pantry or the Emergency Money Fund.
Someone experiencing art for the first time because of our support for the Fitton Center and Pyramid Hill Sculpture Park.
The many people who enjoy a concert because of our support for the Hamilton Fairfield Symphony Orchestra and for the RiversEdge Concert Series.
A young person realizing her dream of attending college because of a Foundation scholarship.
The Foundation makes these impactful experiences possible due to the generosity of donors, the leadership of the Board, the hard work of our staff and volunteers and spirit of our community.